RHK Technology
RHK Technology has been a world leading supplier of surface analysis instrumentation for over 25 years, including:
PanScan Lumin-SLT
PanScan Cryogen-Free LT-STM
PanScan Tesla SPM with Magnetic Field
PanScan LT SPM Kit
UHV Variable Temperature AFM/STM
Beetle Ambient/Liquid STM/AFM
Universal SPM Control Electronics
See here the webinar regarding the R9 control elelctronics.
PanScan Lumin-SLT
The new PanScan Lumin-SLT combines Cryo-STM/AFM with integrated optics that offers industry-leading light collection efficiency. The combination of high-efficiency optics and high-stability SPM of the Lumin-SLT enables the study of the interplay between morphological, optical and electronic properties of a wide range of materials.
Ideal for:
Cathodoluminescence (CL)
Photoluminescence (PL)
STM light emission (STM-LE)
Raman spectroscopy
Specifications:
Up to 70% light collection efficiency
Optical wavelengths from deep UV to far IR
Integrated parabolic mirror with in-situ 3D nanopositioners
Atomic resolution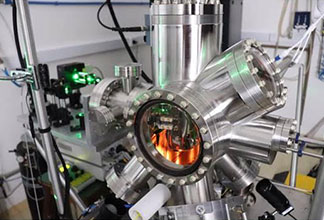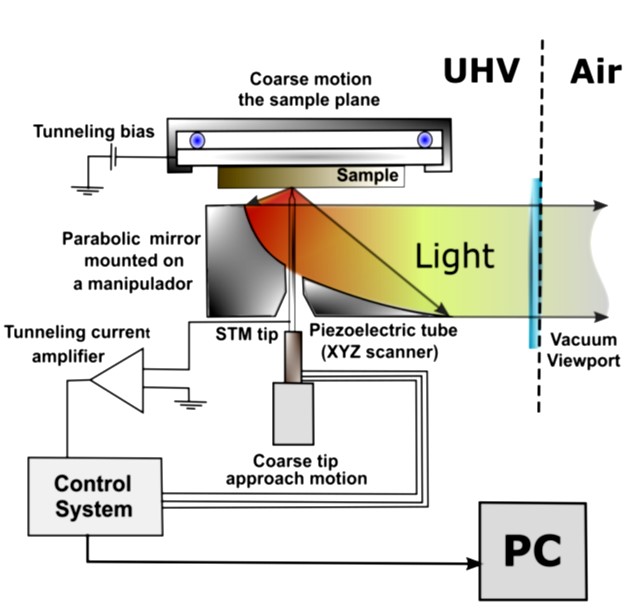 PanScan Cryogen-Free LT System
Turnkey system for STM or AFM/STM in the 9K -400K temperature range with closed-cycle-cooling: cryogen-cost-free and interruption-free; atomic resolution, low drift, superb STS.
For further information visit: http://www.rhk-tech.com/products/panscan-freedom/
Images courtesy of Tapaszto Lab – Hungarian Academy of Sciences, Centre for Energy Research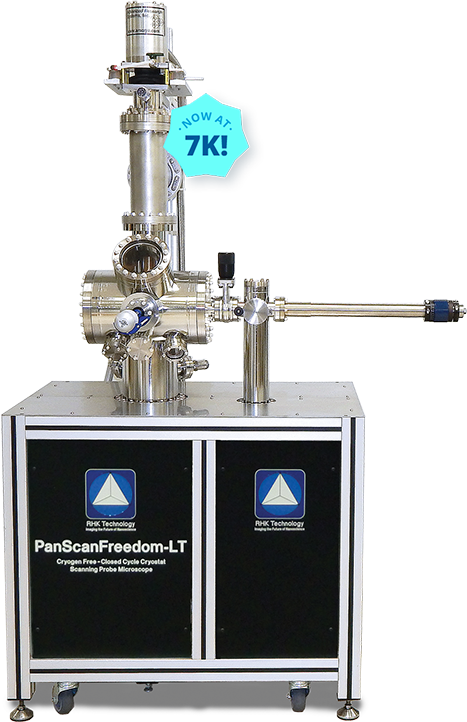 PanScan Tesla SPM with Magnetic Field
The Tesla model offers closed-loop cooling for stable low-temperature SPM measurements inside and outside the magnet, ultra-low drift, exceptional spectroscopy functionality, and an integrated cryogen-free superconducting magnet in a surprisingly compact, simple, and affordable package.
Benefits:
Integrated cryogen-free magnet
No coolant consumption
Atomic resolution from 9 K to 400 K
Superconducting Magnet (3 – 6 T)
Conventional electromagnet options available
Allows SPM operation inside and outside the magnet
Extremely low drift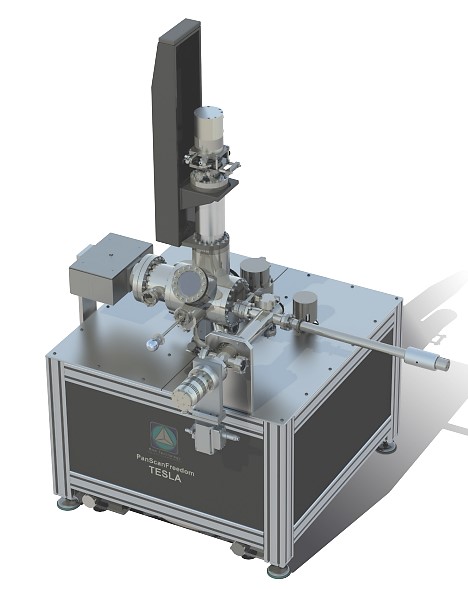 Pan-Style LT STM / TF-AFM-Kit
Scan head for low temperature use down to 300 mK; operation in magnetic fields, STM or optional tuning fork AFM; integral x/y-offsets
See "Downloads" PanScan Case Study!
UHV Variable Temperature AFM/STM
Vacuum STM or AFM/STM, room temperature or temperature variation, UHV systems including sample preparation and other analysis methods, options for variable magnetic fields and for optical access.
ATM 300/350
STM or AFM/STM for use at ambient conditions, for small scan ranges and highest resolution, prepared for upgrade to UHV
For further information visit: http://www.rhk-tech.com/ambient-spm/
Universal SPM Control Systems
Electronics and software for different brands or homebuilt scan heads; Model R10 offers modularity, ease of use, and very flexible controllability.
For further information visit: http://www.rhk-tech.com/r9plus/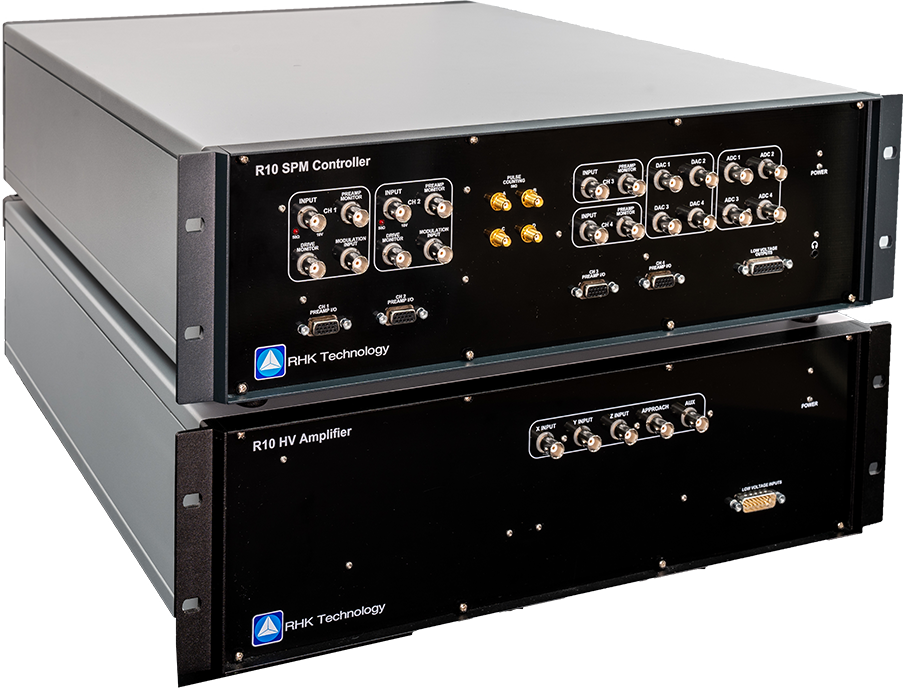 Upgrades of existing systems
The modular concept allows for an easy and economical path towards extension of existing RHK systems:
From STM to AFM/STM, from RT to VT, from external to internal vibration damping, from manual PPC100 to digital PPC200, from older control system hardware and software to R9.