AFM Cantilever
The Schaefer-Tec group is a manufacturer-independent supplier of a wide variety of AFM cantilevers for any AFM brand. The following AFM cantilever brands are available at competitive prices; please contact us to obtain a quote:
Opus
Budget Sensors
Nanosensors
Nanoworld
and others
Adama Innovations

Conductive diamond covered silicon cantilever.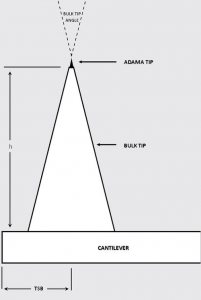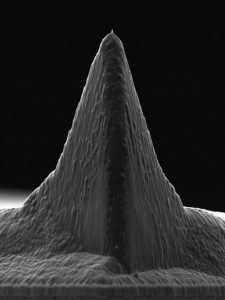 Rocky Mountain Nanotechnology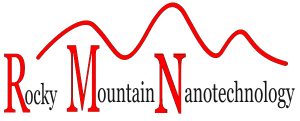 Cantilever made from solid metal, with tip radius below 10nm! Ideal for electrical AFM modes like SCM, C-AFM, EFM etc. and Scanning Microwave Microscope (SMM) (Agilent/Keysight).
Detailed information about the available cantilevers can be found here.